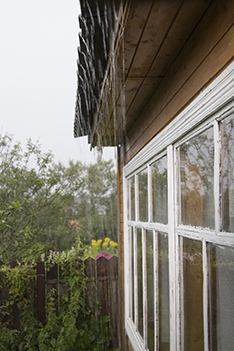 Irish weather can be upredictable at the best of times, but in the winter the chances of bad weather getting in the way of your house move increase. Strong wind, rain, ice and snow can make an otherwise smooth move more challanging.
Protect against rain, hail, snow
Keep an eye on weather forecasts for moving day, but don't rely on them completely. If it's a long distance move, the weather could be different on the other side of the journey. Even a quick shower of rain in what seems a short distance from house to van has the potential to cause damage if precautions are not taken. Protecting items from rain or snow then is essential; especially electrical equipment or certain valuables. Bear in mind that when stuff is packed in boxes, you might not get to unpack it for a while. Have these items insulated or wrapped in something that could absorb moisture in case drops do get in. Use plastic sheets or tarpaulins for covering boxes that are not completely sealed or if they are cardboard boxes. A good removal service is used to moving in all weather and will provide their own plastic sheets. But if you don't know the removal company and haven't communicated with them about weather, have some plastic sheeting of your own ready.
Protect floors
Use plastic sheeting on the main floors of both houses in wet weather. This will protect floors which could otherwise be damaged by carrying heavy loads across them in wet boots. Some people think newspaper is enough but if weather is very wet, it will get torn before long. If you don't have plastic sheets or run out of them, use flattened cardboard boxes, or old towels or bed sheets. Place these in the main rooms as well where boxes and furniture will be left, as water will be dripping from anything that is carried in rain.
Snow and ice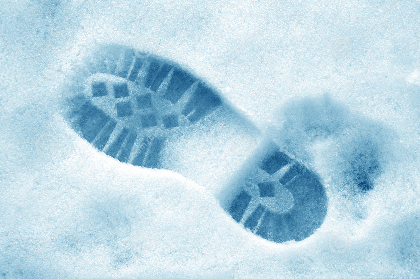 It's important to make sure paths are safe for the removal men. Where there is snow or ice, sprinkle salt or grit to prevent slips. If there is no frost but the ground is wet and temperature near zero, put grit on the path in case of black ice.
Dress for the weather
In the hours of moving, you'll be out in the elements a lot of time, or if the heating is on, it will escape through the open doors. It's important then to wear layers to stay warm and dry. Wear gloves to protect your hands when carrying boxes.
Move early
Considering that it's winter with shorter hours, get the move done as early in the day as you can. If there are delays then, you won't be moving after dark. Depending on the location, this could make things more difficult.
Risky weather
If you wake up to a snow blizzard for example, you could contact the removal company to see about postponing the move for that day. Most companies will be flexible, especially in November when removal companies tend to be not as busy as at other times of the year. A good removal company will be ready to work in almost any weather though. Contact the company and discuss your concerns with them if you're worried about weather impacting the move. 2men2vans Removals does house removals all year round, rain or shine. We pride ourselves on a professional service with flexible hours and availability.