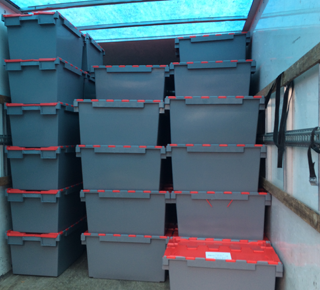 With so many things to consider when viewing an apartment or house to let, it can be easy to forget or overlook some things in the moment. We hope that this list we've put together will be helpful to you in your search for a new home.
Location and convenience
Find out if the area has the amenities that you like to have nearby – for example: bus stops, convenience store, dry cleaners, post office, parks, supermarket, cafe, pub, etc.
Parking
If you have a car then obviously you want an area with convenient and safe parking. A tip when looking at an area is to keep an eye out for signs like shattered window glass around the footpath, which could mean it's unsafe for parking.
Security
Do windows have locks?
Does the door to the house/apartment seem strong and secure?
Is there good lighting around the entrance after dark?
Is there a security alarm?
Are there smoke detectors installed, and how easy would it be to escape in the event of fire?
Sharing?
If you're considering sharing with others, keep in mind that the most often cited reason for house-shares not working out, is money. Payment of bills and other expenses should be worked out in advance.
Bills and other costs
Find out what bills are included/not included in the rent. For example: laundry facilities, bin charges, internet/TV.
If the heating is included, find out what hours it will be on for in the morning and evening, and also what months of the year. Some landlords might have it set for all day at weekends for example. Others might not. In that case you may want to factor in the cost of running a separate heater for daytime heating.
Not directly related to renting, but calculate how much things like travel may cost per month from this address, as compared to your current location.
Ventilation and humidity
Check windows to make sure they can be opened easily.
Open wardrobes and presses and check insides for signs of dampness. Check behind any wardrobes or dressers that are free-standing to find if the wall is in good condition.
Note also if air fresheners are used and where they're placed as this could be an attempt to mask something unpleasant!
When viewing a top floor apartment or upstairs of a house, look for any damp patches or signs of disrepair in the ceiling.
Look for a vent or extractor fan above the cooking area in the kitchen.
Noise levels
Notice if the floors/ceilings have good sound-proofing, particularly if it's a ground or middle-floor apartment. If it's a daytime viewing though, this might not be so easy to tell. It might be an idea then to schedule a second viewing for evening time when neighbours are more likely to be home.
Note if windows have double-glazing. While not essential overall, it may become important if blocking outside noise from traffic etc. is a concern.
To get an idea if it's a partying area, drop by the area in the late evening, or on a weekend night.
Shower
Check that the shower works okay and has good water pressure.
Kitchen appliances
Check that the cooker and fridge-freezer are in good working order. Try the hob and oven to make sure they're easy to operate and no broken knobs etc.
Electrics
Ensure there are enough well-placed electrical outlets — for bedside lamps, TVs, computer equipment etc.
Questions
A good prospective landlord will usually have some questions for you about what you're looking for, your employment and other basic things to get to know you a little. (If not then this could be a sign of someone who doesn't care much about the type of person they rent to, so watch for this).
Similarly, it's a good idea to also have questions for the landlord. For example, about keeping common areas clean and maintained, or things like weekly bin collections, etc.
Furnishings
Are you happy with the sofas, chairs, cupboards, mattresses etc as provided, or would you like to have some replaced, or buy your own instead? Some landlords will be flexible in this area. It's usually better to ask in advance though, rather than after you're moved in, especially if you plan on replacing a lot!