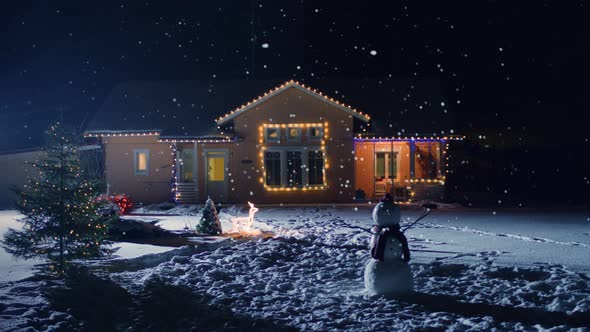 Close to Christmas could seem an odd time of the year to move house. It can however be a busy time for removals.
When we think of Christmas, we think of shopping, or going to parties or events like carol singing. Or relaxing at home with family. Most people would not be planning a move for this time of year. Why is it then that many removals can take place in the weeks before Christmas?
It can often be simply that a move planned for the autumn got delayed. You could postpone it until the new year but many people prefer to be in their new home for Christmas.
We tend to associate Christmas and New Year with being comfortable at home. December is already busy so it can make sense to get an impending move out of the way at this time. Then relax and not have to think about it over the Christmas break.
With friends and family around for Christmas, it could be an ideal time for a housewarming.
Another advantage to moving before Christmas is you have a week or two of holidays from work. This is an opportunity to tackle some decorating or DIY in the new house. As in most people's minds a new year means a new start, they would rather spend the time settling in a new home than packing things up in the old one.
If you know weeks in advance that you'll be moving close to Christmas, get the Christmas shopping done early!
If you a have a lot of stuff and there isn't time enough to go through it all, you could put some in storage. This will take some pressure off for moving day as you'll have less to move.
Communication with removal companies is especially important for moving at this time of year. Some companies could be taking time off, so check first of all who will be available. This applies also to any tradespeople, if you're thinking of booking people for jobs in the week between Christmas and New Year.
The evenings are darkest this time of year. Double-check beforehand that there are no issues with lighting or electricity in the new home so that you don't end up moving in the dark!
The closer it gets to Christmas the more unpredictable and heavy the traffic will get. This will be compounded by any icy conditions. Look for a company that's definitely available and has flexible hours for this busy time of year.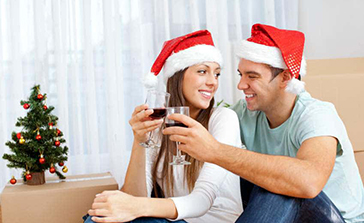 2men2vans would like to wish all customers a very Happy Christmas and best wishes for the New Year (and new decade!) 2020.