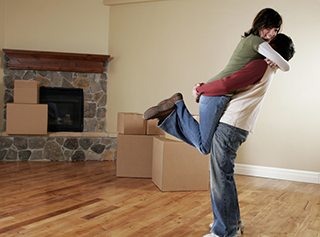 For a quick move that is efficient and effective, hiring the services of a removal firm is your best option. But how do we get top rate services at affordable rates?
Let's take a look at our options,
Shop for quotes!
Moving house can be very costly. If there are ways to reduce those costs we should grab the opportunity whilst we can. Shopping around for quotes is the ideal way when trying to bag a bargain with the cost of removals. Many people end up paying too much because they didn't do their research beforehand. Although domestic removal companies generally offer similar rates if a little effort was put into the process, there's a very good chance that the price could have been lowered so it's well worth a shot!
After searching for local removal companies, man and van hire or house removal services, take time to phone each individual company to get a quote.
Can you beat that quote?
Your next task is to beat the quote you are given. Some removal companies will be willing to do this whereas others may not. It more than likely will depend on how well the business is running at present. If for instance the company is fully booked up anyway, it's unlikely that they would reduce their rates because to be honest it's not in their favour to do so. Whereas if a company needs your service it should be willing to budge.
If you have a few removal firms to ring, chances are at least one of them will lower their quote. So it's well worth taking the time to do this.
Make clear what your requirements are!
Make it crystal clear what kind of services you require so that you only pay for exactly what you need. Many removal companies these days offer an array of services and many of which may not be beneficial to you.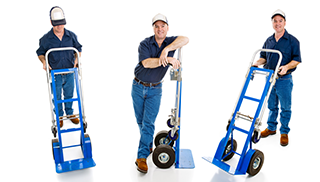 If you only require one man and a van then tell the company that is what you are looking to hire.
Removal companies offer all sorts of services such as packing and storage options aside from man and van hire and if this is something that you could manage without then make it clear – do not be roped into paying for extra services that you really do not need.
You could save on how many removal men you use – some companies may charge extra for a team of movers but if you only need one man and the van because of your own helpers, make sure that you tell them that.
Look out for special offers!
Sometimes removal firms will put on special offers. When seeking the best companies, look out for those that are offering special one-off prices. You may drop lucky and be able to grab a bargain. It could be that a special rate is offered due to booking at a specific time of the day. Look for a time that is less busy for the company. If there are any cheaper time slots, consider booking one of those so that you can get a cheaper rate.
Top Tip – although you want to get a cheap rate, try not to go with the first you see, just because they are cheap! Make sure that a good solid reputation is evident. Otherwise you may live to regret hiring them, especially if the service you obtain is more of a hindrance than a help!
You want to hire affordable removal services which are going to be helpful and hardworking. There are plenty of good ones out there which can easily be found online.